Glucofort
Glucofort helps manage blood sugar levels,
supports cardiovascular health,
increases insulin response,
promotes detoxification,
helps to lose weight.
Description
Glucofort is a dietary supplement that works by increasing insulin production in the body so, with this formula, your body can metabolize glucose efficiently.
This supplement not only helps to supply the body with the necessary nutrients needed to flush out toxins and repair any damages, but it also nourishes the body to become healthier than before.
It also supports cardiovascular health and reduces the risk of suffering from heart diseases, promotes detoxification and helps to lose weight.
its ingredients are powerful and natural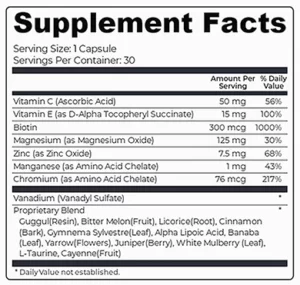 Only logged in customers who have purchased this product may leave a review.