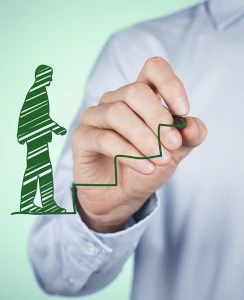 We may sometimes be too busy with work, school, and other responsibilities to take a moment for ourselves. But no matter how busy we are, it's important to take care of ourselves.
Sometimes we need to get help because only a professional will be able to see where we need correction and accompany us to improve our health and our life.
Often, having someone to answer to can provide motivation and accountability to make positive changes.
This is why coaching is important.
A Health Coach is a professional health guide, motivator, and supporter all wrapped into one, his sole focus is helping you improve your physical and mental health.
Sometimes it can be difficult to stay focused on your health goals. This is where a health coach steps in.  Read More…
A Life Coach is a professional who helps people make progress in their lives in order to attain greater satisfaction.
Life coache helps his clients set and achieve goals, overcome obstacles, and make positive changes in their lives. Read More…
Personalized health action plan
A health action plan is written by a Coach and it outlines the steps you should take to lead a healthy and better life.
The plan accomplishes this by advising you on how to care for yourself if you experience any health/life issues. Read More…